Website redesign and development
Brief
Legrand required a website redesign for optimal user journeys and a powerful CMS that would support and allow a seamless management of their products and assets.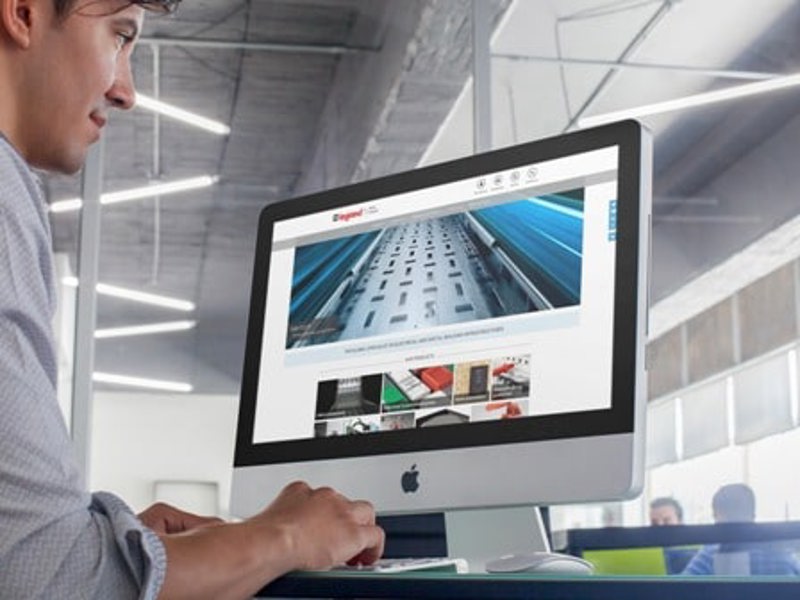 Challenge
To kick-start the project we organised two user experience workshops to understand who and  how the various types of personas were browsing their existing website. User experience workshops offer a wealth of insight that aid the design process and are beneficial for businesses that have a high volume of content that needs to be prioritised. 
Responsive design allows the users to access the site on every type of device. This was one of the key requirements of their brief due to the increasing number of visits from mobile devices.
As part of the redesign, the studio team worked with Legrand in developing their digital guidelines, to position them at the forefront of  which will help to   in the future development of emails, content for social media or another type of digital content. Having a set of digital guidelines in place is essential for the brand consistency.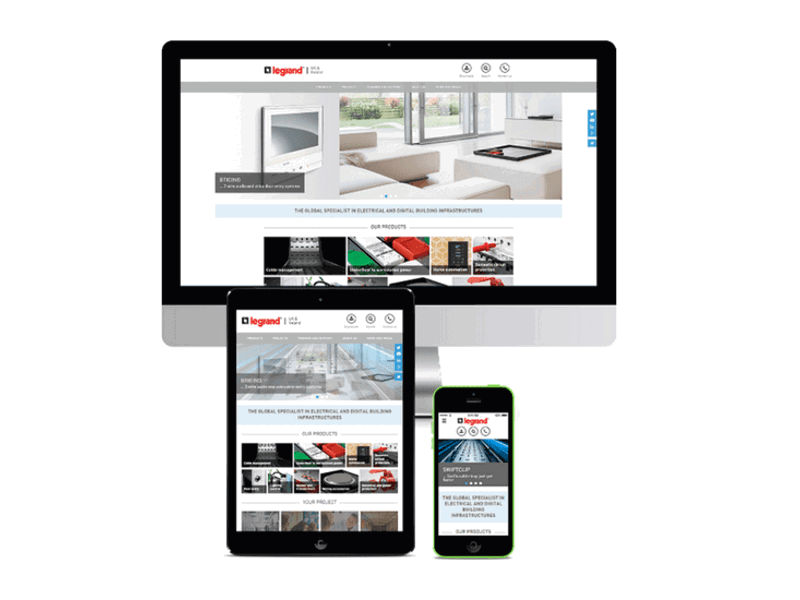 Results
Legrand's requirements specified that they required an easy to use, flexible and modular content management system that could be integrated with their CRM and MAP.  Umbraco 7 was the perfect  solution for their needs, due to the platform's core strengths with painless integration and user-friendliness.
Based on insights from the previous version of their site, the "Products" section is one of the most visited areas. Therefore it was essential that the products were displayed on the website in a dynamic way that would allow users to navigate quickly and filter their way through the hierarchy. The solution was achieved by way of a scheduled import that retrieves the product information from their system and importing it into Umbraco for searching and filtering purposes.