Responsive website design and creation built with the user in mind
 user in mind
Brief
The site has the potential to be used greatly by multilingual users, so it was really important that the site was able to provide help and information to everyone equally and clearly. The main purpose of this being to establish effective and meaningful communication with its users, allowing workers, in particular, to be able to submit information (confidentially or otherwise) about their issues and complaints so the GLA can address them.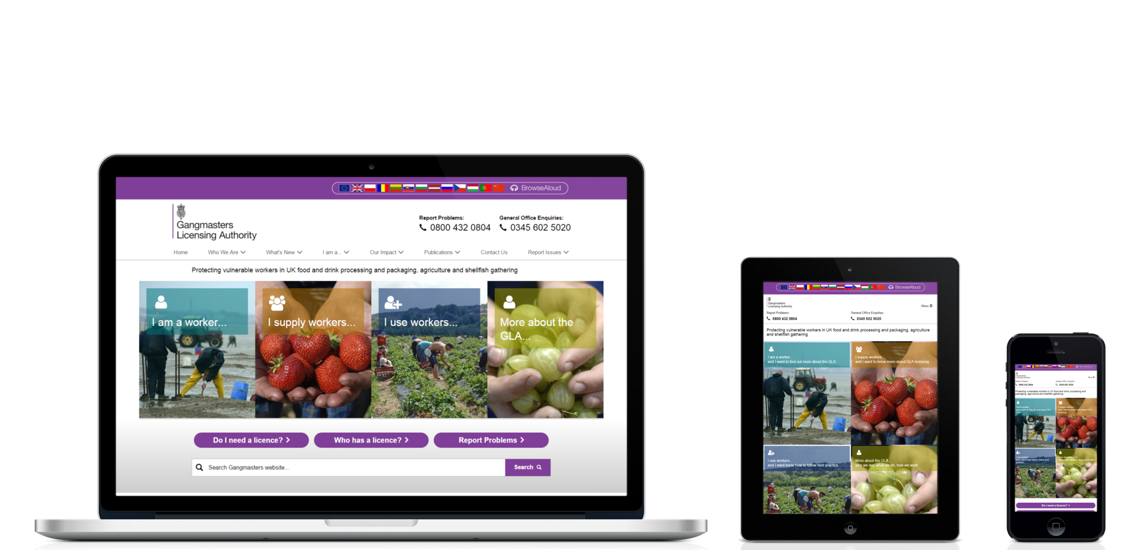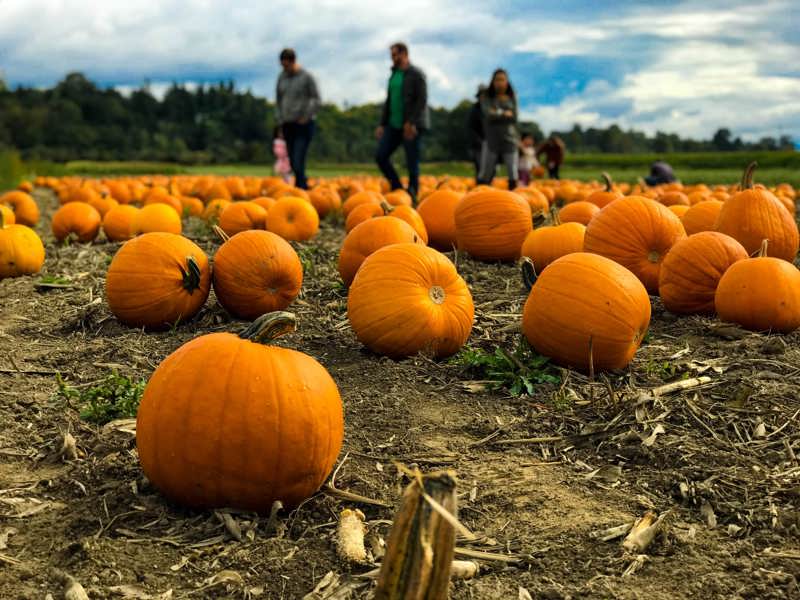 Challenge
One of the other main challenges was to make the website content more accessible for each user group. The existing site had grown organically over time into a sprawling mass, which was muddled and difficult to navigate. The new design needed to filter off the three main distinct user types from the off, and exhibit relevant information for them in a clear, reliable and trustworthy style. We used our partnership with Browse Aloud in order to provide the GLA website with a translation tool. 
The main user pages feature large landing blocks so that all the information can be displayed in clearly organised groups. The new design allows these to be displayed on one page to provide easy navigation. 
By using the latest version of Umbraco, the site can maintain its ease of use through a responsive design. This allows users accessibility from any device and the ability to use the translation tool - Browse Aloud. 
Once you are on the GLA site there are clearly segregated areas for each user type which were mapped out during the UX stages of the design. This means each visitors journey is easy to navigate and suited to the user based upon their requirements.
Working from this requirement, we incorporated areas of landing blocks on pages so that once you're in to a particular user area, everything can be easily found in one place which is particularly user friendly particularly if using a translation tool.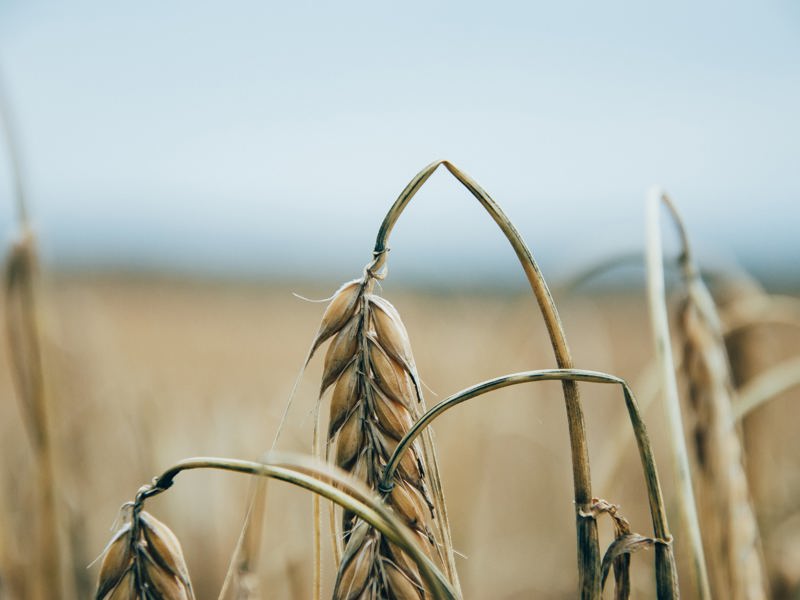 Results
The new site employs a large four block banner on the homepage, which channels the user towards all the information that will be relevant to their needs and away from things they don't want or need to see.
The Browsealoud tool allows users to translate pages if necessary and it is hoped that this will increase the amounts of intelligence submitted to the GLA from non-English speaking victims of exploitation.
The new site also provides increased functionality in terms of social media integration, plus audio and video capabilities that were requested by the client and will soon be put to use.
The Umbraco CMS also served as an excellent solution for the employees who maintained the site as they have limited technical knowledge.
From the very first approach I made, to the delivery of our new site, 10 Digital promised quality service at extremely competitive rates … and they delivered on both counts.

I feel the relationship we have is a proper partnership with all members of the team we worked with exhibiting a 'can-do' attitude and a genuine desire to help us achieve our goals.

The 10 Digital team works quickly, efficiently and to a high standard and I would have no hesitation in recommending their services to any other prospective clients.

Paul Fearn Communications and Information Officer, GLA