Background
UK City of Culture is a competition run by the Department of Digital, Culture, Media and Sport (DCMS) every four years. Previous winners have included Derry/Londonderry in 2013 and Hull in 2017.
On Thursday 7 December 2017 and after beating off stiff competition from Paisley, Stoke, Sunderland and Swansea, Coventry was announced as the UK City of Culture 2021.
Starting from May 2021 for a whole year, Coventry will celebrate its great city with events, music, dance, theatre, and large-scale spectacles. As well as large scale  celebrations,  Coventry will show its unexpected side, with more intimate experiences and ways to get involved across every ward of the city.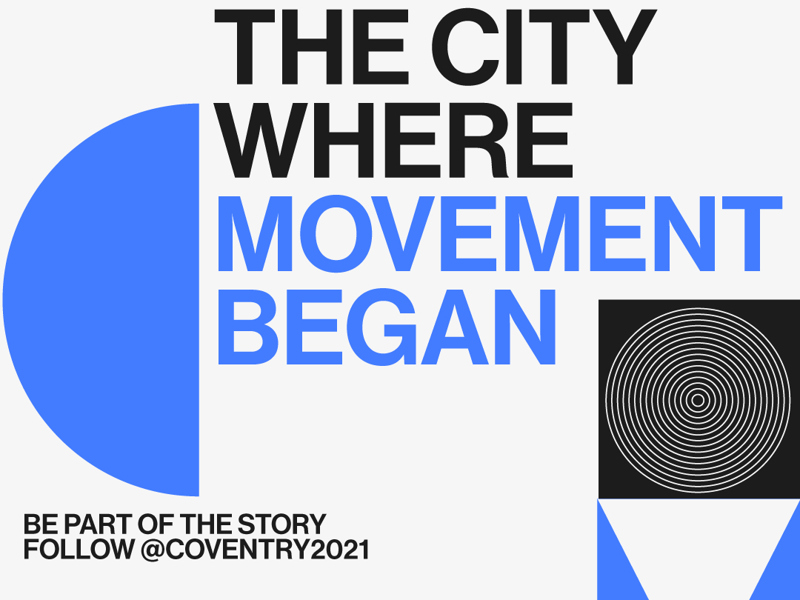 Scope:
With an extra 2.5 million visitors anticipated to visit the city in 2021 the eyes of the world will be on Coventry and it was imperative that the Coventry City of Culture Trust website appealed to a wide user base. Working together we created a series of personas based on visitor demographics to understand user goals and motivations. From this, we could prioritise their journeys and content needed to fulfil common objectives to make sure this was the focus of the website's structure and design.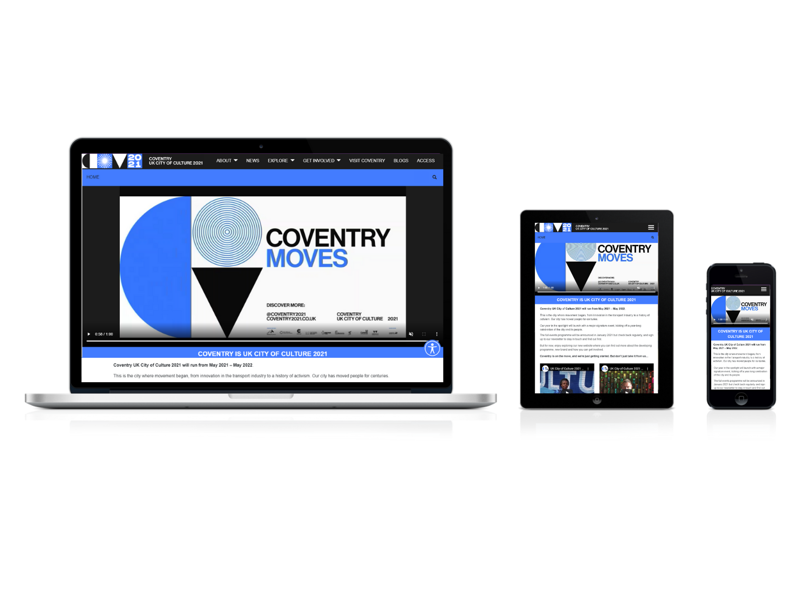 Results
Utilising Umbraco a content management system known globally for its flexibility and editing experience, 10 Digital (part of the Exasoft Group) created a fresh, dynamic and engaging website that incorporated Coventry City of Culture's new innovative and vibrant brand. The website's ease of navigation has enabled users to obtain a greater user experience and incorporating UserWay's Accessibility Widget has ensured that users can mix and match to meet individual accessibility needs. Further features will be incorporated into the website to enable users to book and purchase tickets for a wide range of events, festivals and productions in preparation for May 2021.
"The website is an integral part of the 2021 campaign and, with Coventry having an impressive offering in the technology sector, we are proud to be showcasing the talent and expertise in the city.
"The website will not only be where our audiences can book tickets for events in 2021 but also find out more about the people and stories behind the year along with registering for opportunities to take part.
"We have been working to ensure that the message of City of Culture reaches the world and the website will be a crucial aspect of this – it will be the door to people looking to get involved and those looking to explore the programme to make the most out of an exciting year ahead."

Laura McMillan, Director of Operations and Legacy at Coventry City of Culture Trust,